Quality policy at Mbs
Customer satisfaction always comes first
MBS srl believes in the importance of providing its customers with quality, safe and certified products.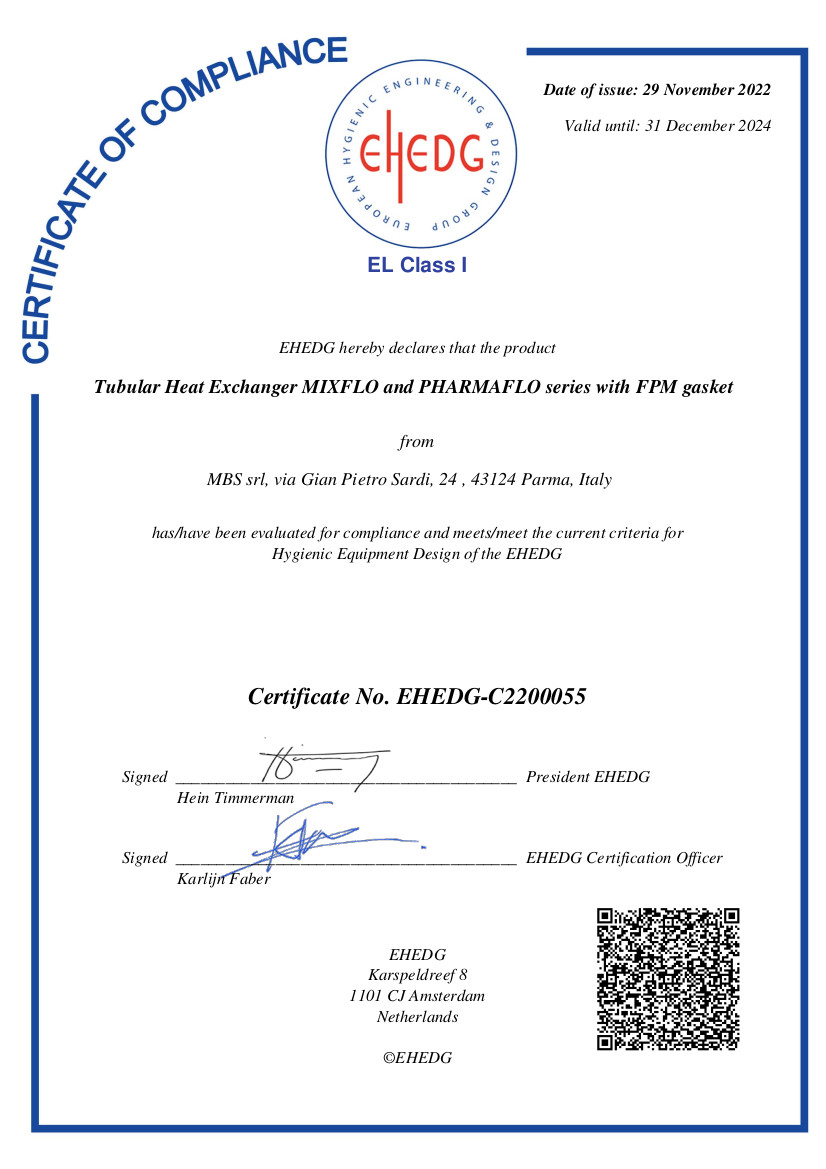 The European Hygienic Engineering & Design Group (EHEDG) was founded in 1989 as a non-profit consortium of equipment manufacturers, food producers, suppliers to the food industry, research institutes and universities, public health authorities and governmental organisations.
The principal goal of EHEDG is the promotion of safe food by improving hygienic engineering and design in all aspects of food manufacture.
EHEDG actively supports European legislation, which requires that handling, preparation processing and packaging of food is done hygienically using hygienic machinery and in hygienic premises according to the food hygiene directive, the machinery directive and the food contact materials directive (see EC Directive 2006/42/EC for Machinery, EN 1672-2 and EN ISO 14159 on Hygiene requirements for the design of machinery).
Equipment manufacturers and users are responsible to implement these requirements and EHEDG provides them guidance on the essential hygienic design standards in compliance with national and international legislation.
Kiwa is strictly independent and not involved in manufacturing, trading or other activities that might endanger our impartiality.
There is no external influence on our decisions or opinions regarding the outcomes of our own operational activities. Our management and personnel understand the crucial importance of objectivity and impartiality in carrying out certification, testing and inspection. We analyze our activities on a regular basis to identify possible conflicts of interest to ensure undisturbed objectivity and impartiality. Additionally, Kiwa is evaluated in a transparent way by several accreditation bodies, audited by external organizations and qualified by governmental bodies.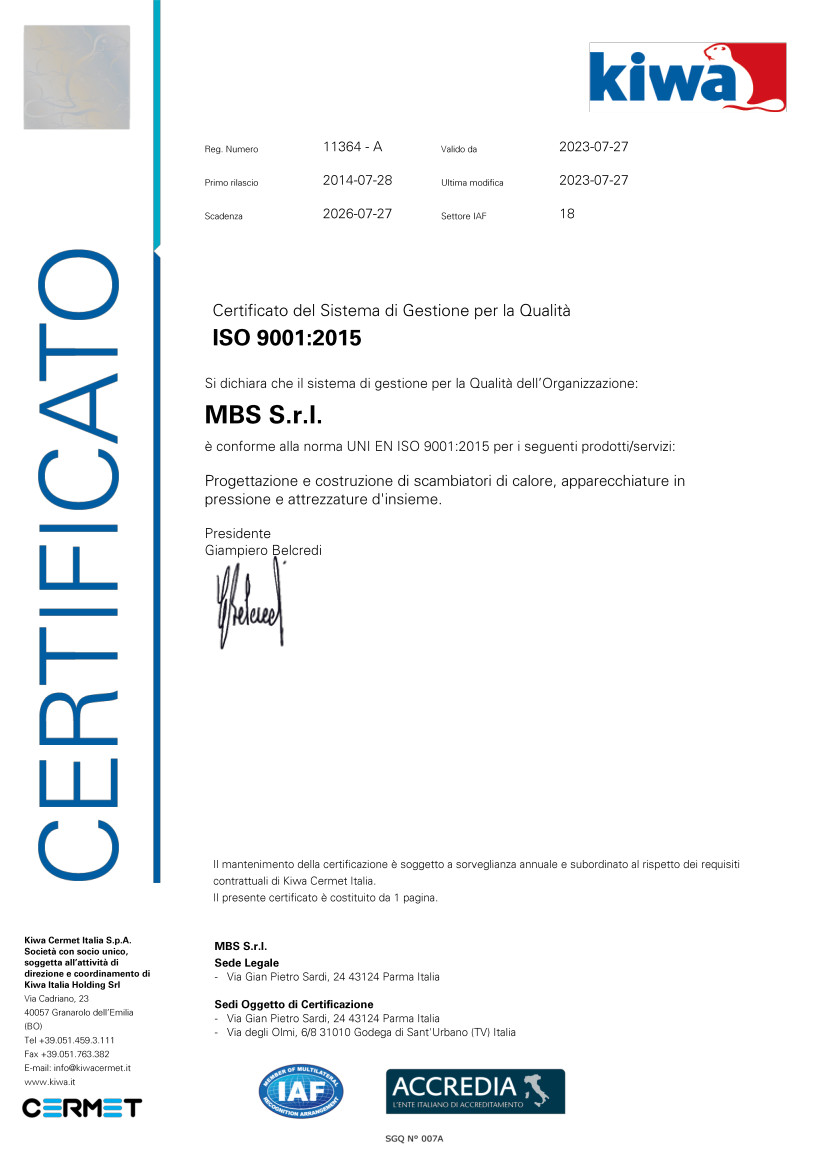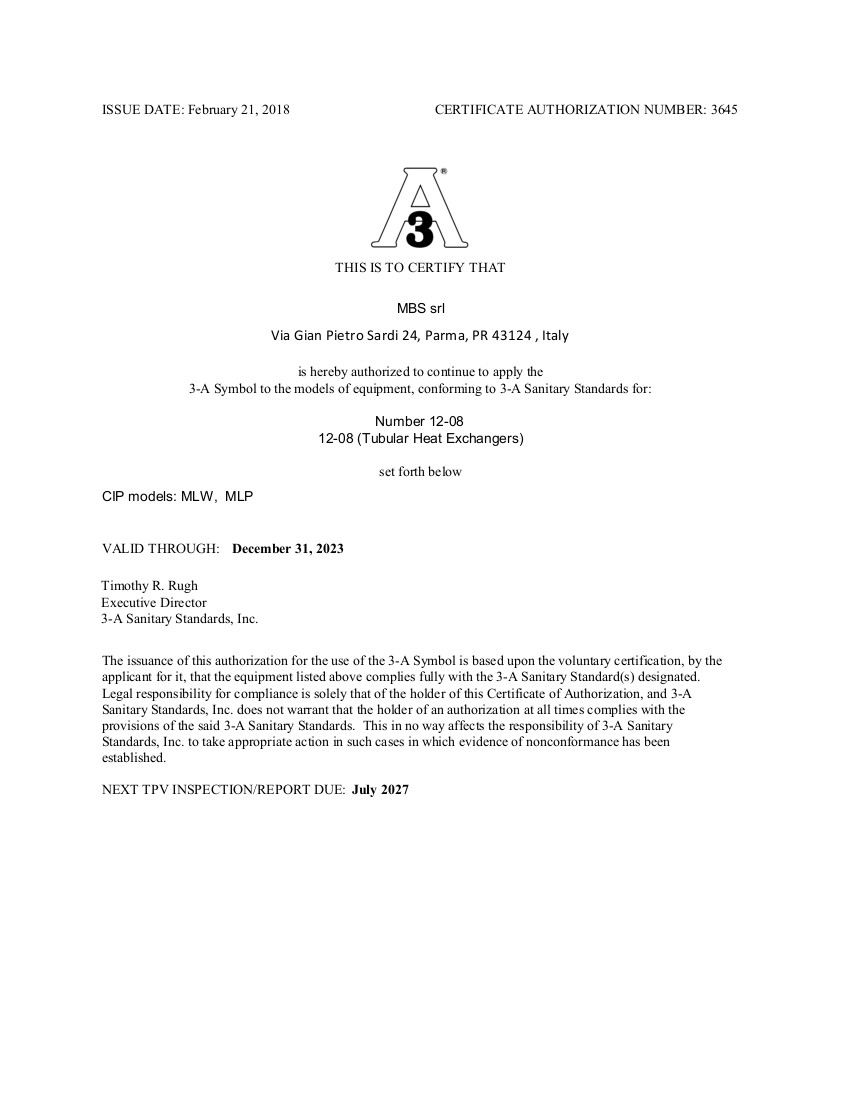 The mission of 3-A SSI is to enhance product safety for consumers of food, beverages, and pharmaceutical products through the development and use of 3-A Sanitary Standards and 3-A Accepted Practices.
3-A SSI OBJECTIVES
Be the foremost resource for hygienic design
Develop the 'best in class' knowledge center for hygienic design.
Become the foremost resource for hygienic equipment standards.
Drive 3-A value and recognition
Leverage our expertise to benefit other industries.
Increase our marketing and promotion in the food industry.
Protect the 'brand'
Increase training of Certified Conformance Evaluators and oversight of the 3-A Symbol.
Ensure a viable and effective future organization.